---
The Most Comfortable & Warm Place To De-Stress and Relieve Anxiety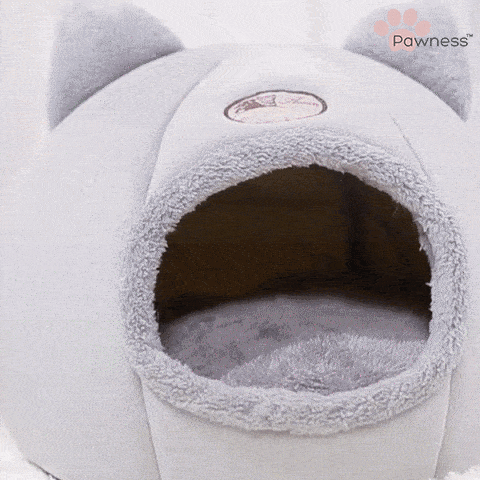 Why does your cat need CozyCat® Soothing House?
😿 Case 1: Stress and anxiety. Cats naturally need to have a special private place
😺 Solution: Our calming CozyCat® Soothing House is specifically designed to treat stress and anxiety. Improve your cat's health and mood with a safe haven!
😿 Case 2: Lack of personal isolated place and comfort
😺 Solution: CozyCat® Soothing House creates a super cozy and protective atmosphere, while the bolstered edge acts as a headrest, offering additional orthopedic support.
😿 Case 3: Cold season coming
😺 Solution: Your cat will thank you for warm and soft CozyCat® Soothing House when the floor becomes colder and the usual hiding places don't look so attractive. The memory foam inside provides optimal comfort and the perfect temperature regulation, making this the desired sleeping spot all season long for your cat.

Doubts? Here's even more benefits!
❤ Orthopedic support. Our CozyCat® Soothing House creates a sense of security and provides orthopedic support for their head and neck, while the super-soft filling offers joint and muscle pain relief.
❤ Durable and safe material. Made of the highest quality, luxurious faux fur that is soft, durable and easy to clean by gently hand-washing. CozyCat® Soothing House is equipped with an anti-slip floor and the separate, cozy pillow can be easily washed too.
❤ 2-in-1 Use. Let your cat choose! You can create a cozy place for your pet in two ways. CozyCat® Soothing House can be transformed into a comfortable bed or cave in a few simple steps.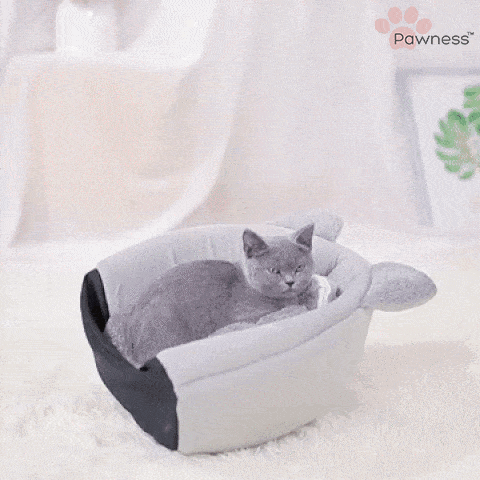 CozyCat® Soothing House by Pawness™ helps especially with stress and fear, because your cat can retreat and relax there - your cat will always be mentally well which translates to physical fitness.
Get your CozyCat® Soothing House now!
✈ We gladly provide Free Worldwide Shipping for our customers!
🕑 Order may take approximately up to 14 business days to get to you. Sometimes it can get faster, it also depends on the customs processing.